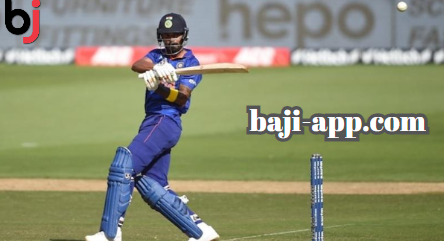 Asia Cup 2023:Kishan will bat in the middle order in Rahul's position
Asia Cup for the tournament opener against archrival Pakistan, India's team management has chosen to stick with Kishan in a like-for-like role in place of Rahul.
In K.L. Rahul's absence, Ishan Kishan will fill the middle-order batter/wicketkeeper position during the Asia Cup preliminary round.
Rahul's decision to remain at the National Cricket Academy in Bengaluru gave rise to some speculation about whether Sanju Samson, the traveling back-up player, ought to be added to the squad in Rahul's place.
Baji has learned that after arriving in Kandy on Wednesday, the management of the Indian squad has held detailed discussions on the matter and opted to stick with Kishan in a like-for-like role in place of Rahul for the tournament's opening match against archrival Pakistan.
Kishan, a devastating top-order bat, had reportedly been reluctant to bat in the middle order over the previous few months. However, it is believed that he has received a message to be prepared to bat in the middle of the order in addition to keeping wickets.
The purpose of the move is to prevent India from changing the top three players, veteran Virat Kohli, rising youngster Shubman Gill, and captain Rohit Sharma. Additionally, Kishan's selection in the starting XI will provide India's batting order another left-handed alternative.
The choice is in line with Rohit's assertion from last week that young players should be prepared to bat in any position to meet team needs. Sharma commented that they need adaptable men who can fill any position. Nobody should ever claim to be good at either this job or that position. The message is sent to everyone that they want guys to be able to bat everywhere. Not just now, but during the previous three to four years. Rohit had stated this on August 21 in New Delhi.
The team management is believed to prefer sticking to the World Cup preparations over bringing Samson into the squad because Kishan is a crucial component of India's World Cup ambitions.
While Team India will train for the first time under lights on Friday at the Pallekele International Cricket Stadium, Rahul is scheduled to play in a practice game in Bengaluru that same day in an effort to demonstrate his fitness.
Rahul's injury, which occurred after he underwent quadriceps surgery, is still unspecified, but Baji knows that it was a groin strain that occurred before the Asia Cup. Only after he participates in two practice matches will the NCA medical staff likely evaluate his fitness.
Follow Baji for more upcoming news on Asia Cup 2023. Download the Baji app for free live stream, predictions, and promotions! Baji is what you need this season!