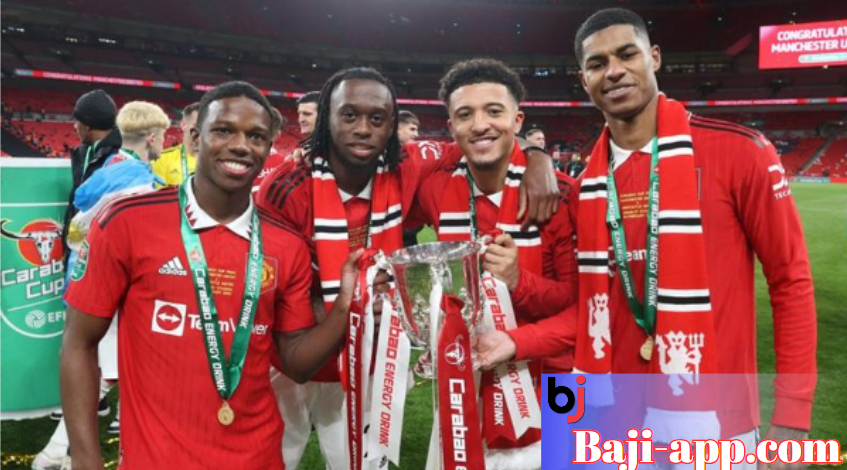 Football Schedule: Manchester United latest news & matches

Erik ten Hag has come to the defense of Bruno Fernandes following criticism of his captaincy after Manchester United Football Club's 2-0 loss to Tottenham. Despite being named United's official captain just last month, Fernandes was booked for dissent by referee Michael Oliver in the recent match against Spurs. In his role as captain, Fernandes has the right to approach referees, and when he questioned a yellow card given to his teammate Antony in the 38th minute, he was swiftly shown a yellow card himself.
There are concerns within United that Fernandes might be developing an undeserved reputation, potentially impacting his interactions with officials in the future. Additionally, Fernandes demanded an apology from referees' chief Jon Moss for referee Oliver's failure to award United a penalty during the first half of the game.
Ten Hag, however, firmly supports Fernandes and believes he has the right to express his opinions. The manager stated that Fernandes' point about the penalty was justified, and his actions shouldn't be a distraction from his responsibilities on the field. Ten Hag praised Fernandes for his previous captaincy achievements and his qualities as a leader.
Regarding the penalty incident, Ten Hag revealed that Moss hadn't issued an apology to him. During the match, Alejandro Garnacho's shot hit the hand of Spurs' defender Cristian Romero, but neither the on-field referee nor VAR deemed it to be handball. Moss had apologized to Wolves' manager Gary O'Neil in a different instance during the match against Wolves.
Ten Hag adopted a pragmatic approach to such situations, acknowledging that decisions sometimes favor a team and sometimes go against them. He emphasized the need to accept the outcomes, even when frustrating, and maintain focus on winning.
Turning to player performance, Ten Hag noted that Antony needs to improve after subpar displays against Spurs and Wolves. Despite showing promise during pre-season with goals and assists, Antony's recent performances have fallen short of expectations. Ten Hag encouraged Antony to step up and enhance his contributions on the pitch.
On the injury front, Mason Mount and Luke Shaw have suffered muscular injuries in the past week, while Tom Heaton is out with a calf injury, and Kobbie Mainoo (ankle) and Amad (knee) are sidelined until next month. Concerns have arisen about United's physical preparation, given their extensive pre-season travel.
Ten Hag acknowledged the reality of injuries in top-level football, attributing them to players pushing their limits. He suggested that the club needs to analyze the situation, identify reasons, and learn from it for the future.
In conclusion, Ten Hag's supportive stance towards Fernandes, his realistic outlook on match decisions, and his insights on player performance and injury management highlight his pragmatic approach as a manager. As United navigates challenges on and off the pitch, Ten Hag's measured perspective offers a balanced view of the team's current status and future prospects.
Here is the schedule of Manchester United's upcoming Premier League matches:
| | | |
| --- | --- | --- |
| Date | Time (IST) | Fixture |
| 28 Aug 2023 | 7:30pm  | Manchester United vs Nottingham Forest |
| 3 Sep 2023 | 9:00pm | Arsenal vs Manchester United |
| 16 Sep 2023 | 7:30pm | Manchester United vs Brighton & Hove Albion |
| 24 Sep 2023 | 12:30am | Burnley vs Manchester United |
Follow Baji for more exciting football and Manchester United news! >>https://www.facebook.com/Baji999app/